Amateur Radio News...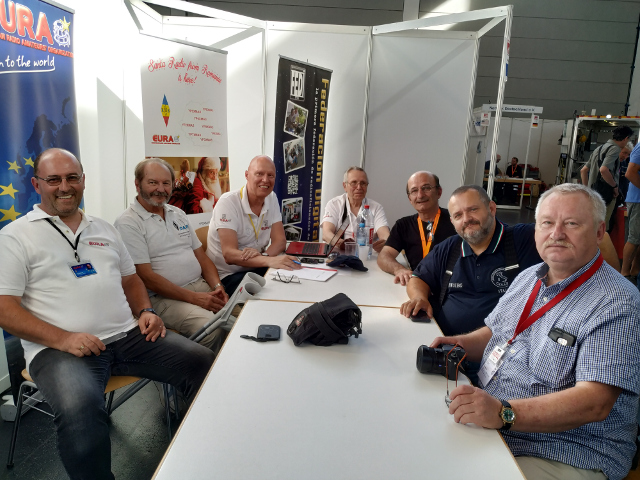 Friedrichshafen is still the best meeting place for European radio amateurs and EURAO was there to keep in touch with its members and friends, contact other entities and hold its General Assembly.
The Assembly was very fine and all issues were approved unanimously, including a common strategy to address the threat over the 144-146 MHz band. Several new projects were discussed and kicked off.
Next year we hope to see you there in June 26-28, 2020.
On November 3, from 08:00 to 12:00 UTC, it will be held the next edition of the "sprint contest" version of the same name Award, devoted to the "Radio Clubs of the World".
In just four hours you can win original and funny prizes that you can share with your mate or friends: hotels, restaurants, wellness or adventures.
Moreover, you will have the opportunity to contact those radio clubs you still needed to complete the EANET Award.