Amateur Radio News... (cont.)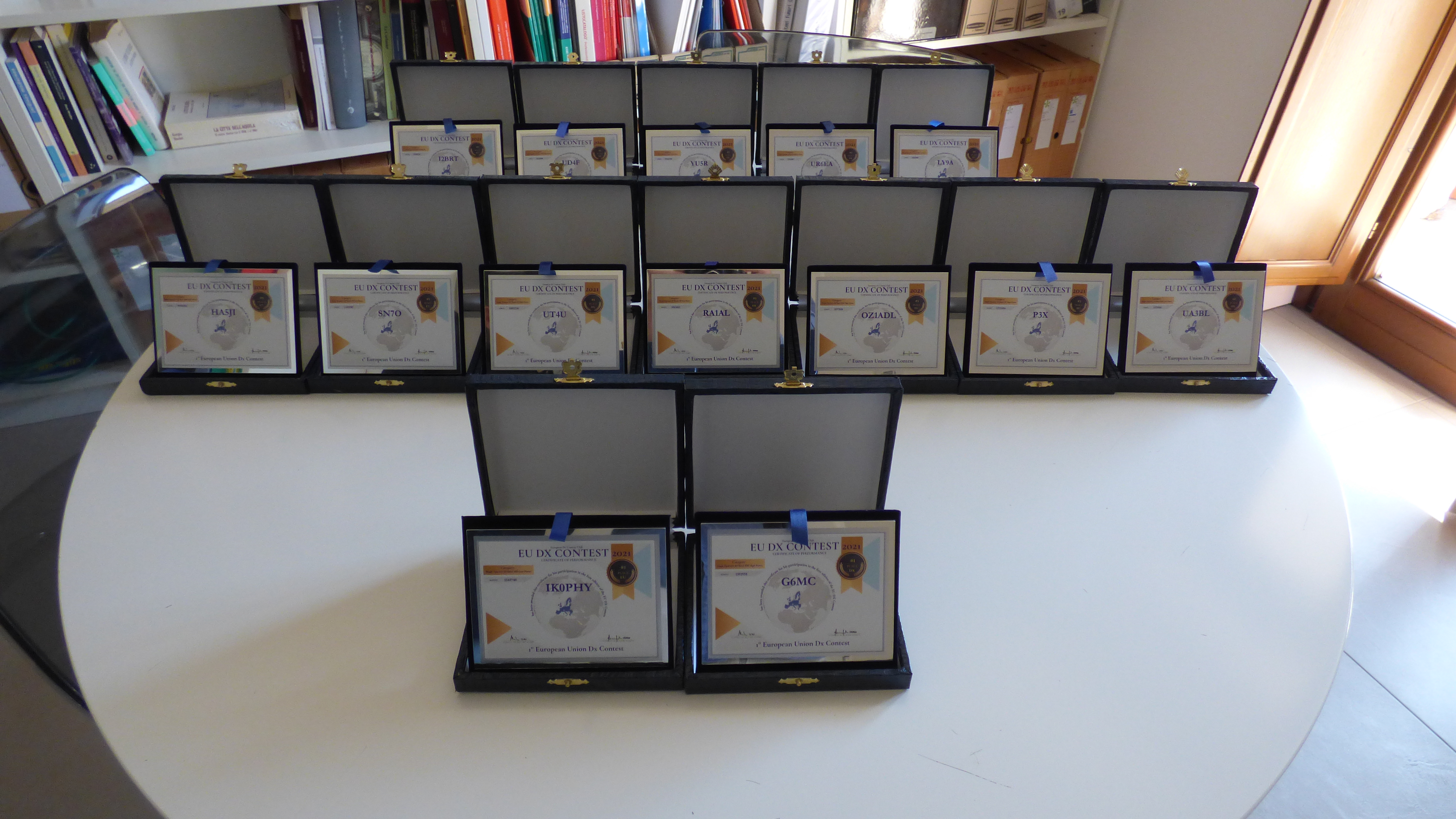 As you know, EURAO sponsored the plaques for the winners of the first EU-DX Contest in the following categories for both kinds of stations, EU and DX: SOAB-MIX-HP: HA5JI and UD4F; SOAB-CW-HP: P3X and UT4U; and SOAB-SSB-HP: OZ1ADL and G6MC.
Now the plaques are ready to be shipped to the winners by the European DX Contest Club (EUDXCC), the organizer.